The sport environment bears special risks for children for several reasons, among them the unequal power relationships between coaches and athletes, the high tolerance level for physical violence and injuries, the male-dominated gender ratio, and the physical contact during training.
Furthermore, children face special risk situations in changing rooms and showers as well as during carpooling and overnight stays.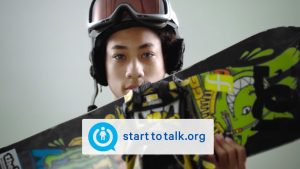 Younger children are not always able to recognise the abuse; older ones feel confused, guilty or ashamed.
They don't know whom to tell and are not only afraid of not being believed but also fear for their careers.


Start to Talk is a Council of Europe call for action to public authorities and the sport movement to stop child sexual abuse in sport.
Launched in April 2018, the campaign aims at governments, sports clubs, associations and federations as well as athletes and coaches:
Governments are prompted to ratify the Council of Europe Convention on the Protection of Children against Sexual Exploitation and Sexual Abuse (Lanzarote Convention) and adjust their laws and policies accordingly.
Sport organisations are encouraged to adopt policies and other measures to safeguard children, screen professionals working with children, raise awareness on risks, and train coaches to prevent, detect and report abuse.
Start to Talk is about adults breaking the silence and lending children a voice.
Video clip by the Council of Europe:

_
Photo @ CoE